Curriculum Overview and Intent
The Peak Academy Curriculum Overview and Intent 2022-23. Resilience, Trust, Independence and Respect.
---
Intent
Our goal for every young person is to develop the attributes and experiences needed to ensure they are well-equipped and ready for adulthood.
The uniqueness of every child is recognised and valued. As such, we have designed our curriculum with pupils' holistic needs at the centre of what, why and how we approach their learning and development. We have focused on four main areas of development, our values, that allow for implementation across all subject areas, pastoral engagement, targeted interventions, and therapeutic support.
---
Resilience -
the capacity to recover quickly from difficulties:
Within school pupils will have the opportunity to develop:
- The ability to take on challenges and manage 'tough' times and situations.
- The skills and temperament to self-manage failure and their emotions.
- A 'Can do' culture, where giving up isn't the first option.
Looks like:
Problem solving tasks
Identify stages of their emotional state and use strategies to selfregulate
---
Trust -
to believe that someone is good and honest and will not harm you, or that something is safe and reliable:
Within school pupils will have the opportunity to develop:
Positive relationships with adults and peers.
An atmosphere where they feel safe and can act safe.
Looks like:
Know and use 'safe place/ support measures'
A willingness to speak out if a problem arises
---
Independence -
the ability to live your life without always being helped or influenced by other people:
Within school pupils will have the opportunity to:
Take control of their learning and become active participants.
Develop 'life skills' that will support them when they leave.
Looks like:
Pupils willing to ask for help
Use of 4 B's (Brain, Book, Buddy, Boss) to develop independence in learning
'Every Lesson' formative assessment supports 'Not giving up'
---
Respect -
a positive feeling or action shown towards someone:
Within school pupils will have the opportunity to develop:
An understanding of what kindness is and how to demonstrate it to others
The opportunity to help and give back to others and the school and their community
Character, have personal moral values, show respect for religious values and tolerance of other races' beliefs and ways of life
Looks like:
Respectful towards others and self
Willingness to help others
Willingness to share with others
---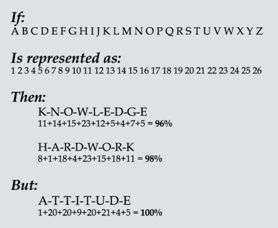 Resilience – remain in the class and on task
Trust – accept help when needed.
Independence – attempt all your work, showing good effort
Respect – display manners, kindness and empathy
'Gold Star' - for 5th point, above and beyond
---
Impact Overview
Our aim is to:
They will gain valuable life skills and experiences that will reflect the four key areas of the INTENT; this will lead to being better prepared for adulthood.
Ensure pupils are ready for the next stage by the point they leave the school, they will attend a suitable post16 course that is maintained and one in which they can achieve the next level of success.
Have a well constructed, well-taught curriculum that leads to good outcomes for individual pupils because those results will reflect what pupils have learned.
Ensure pupils can read to an age appropriate level and fluency.
Please see our Implementation Overview attached below or by clicking here